DIY the Color - Rose Gold Edition
Hey you! Thank you so much for joining me!
If you know a little bit about me you know I love to DIY things. Creating has a special place in my heart. I want to share that joy so on today's blog we will be DIY'ing the color!
This blog will show you how to add a special piece to your decor. We're creating napkin rings! The supplies are inexpensive and the work you put in for something so pretty is minimal! You seriously can't beat that. The cost of this DIY is literally $4, yes I said $4! I purchased all the supplies from Micheal's and I used coupons, always used coupons.
The supplies
Rose Gold (copper) Wire - $2.40
Amber Coated Glass beads - $1.79
Something circular to wrap your wire around - Free. Find an item in your home!
Hot Glue (optional)
Scissors (the wire isn't thick enough to require wire cutters)
Step 1 - I start by unwinding the wire a bunch of times, I didn't count I just stopped unwinding right before it got out of control lol.
Then you want to add your beads! Whatever pattern you like and however many you like. After I put a little hot glue on the end of the wire to make sure it doesn't stick me or snag the cloth napkin.
Once I did that I began the wrapping process using a large spool of thread. Holding the beginning of the wire in place I began to wrap the wire around itself. Be sure to hold it taught because it will unravel and we don't want that. Wrap until you're satisfied.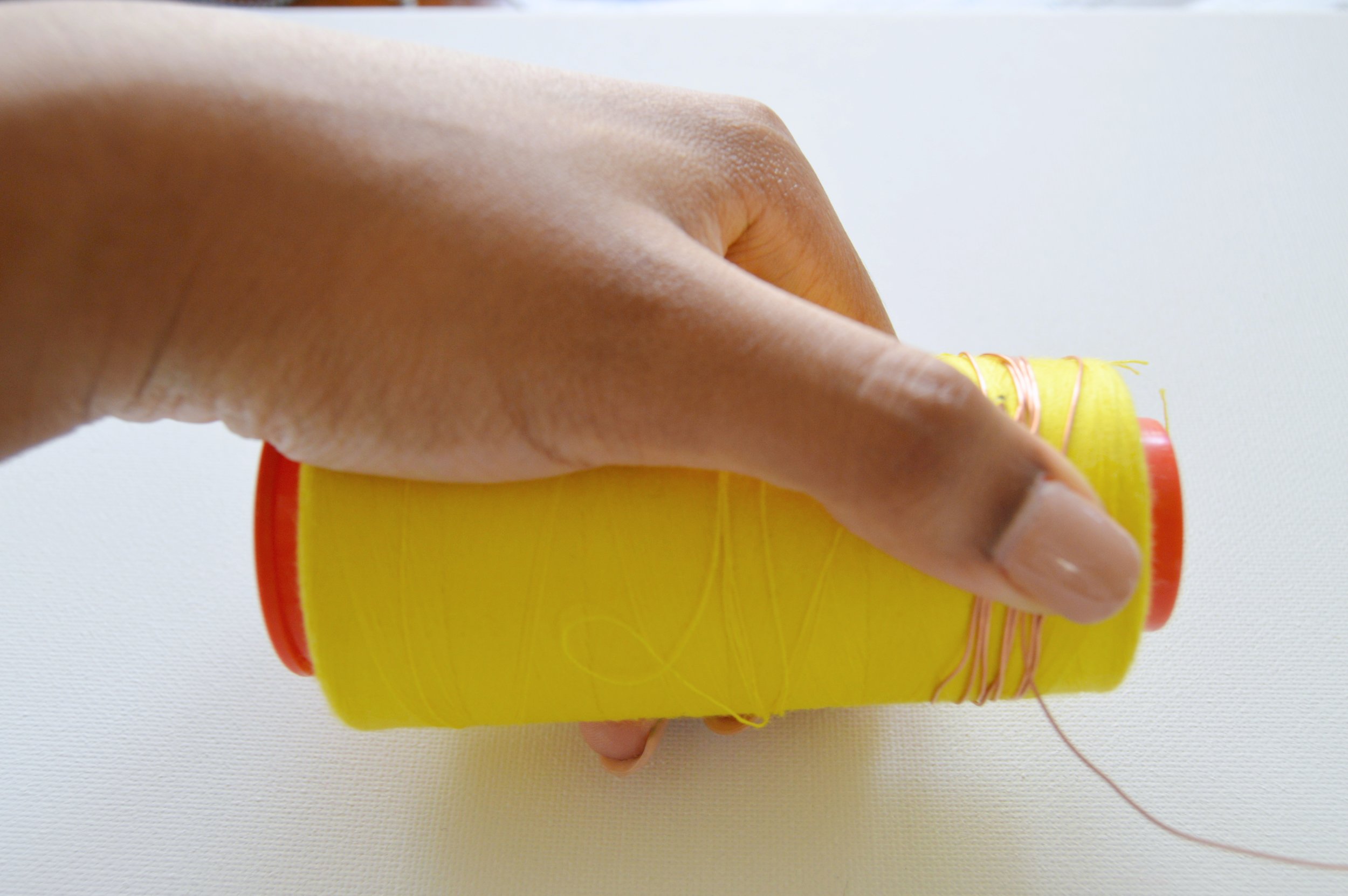 Step 2 - Once you are satisfied with the thickness wrap the beads around last, this ensures the beads are on top. Cut the wire a few inches after the beads and add a little more glue to the end so the beads won't slip off and the wire won't snag the napkin.
Step 3 - Wrap the end of the wire around itself so it won't unravel. Do that to each end of the wire. This will keep everything in place. Once everything is locked in you can arrange the beads a little better. Repeat the process for however many more napkin holders you need!
Step 4 - Enjoy the napkin holder. Wasn't that so easy?! You seriously probably didn't even need my help!
The best part about this DIY besides the fact that its inexpensive and easy is that you can add whatever color beads you like or use whatever color wire is available. Taylor it to your style and let me know how it goes. I'd love to see pictures!
The linen napkins pictured are available on the website! So if you're interested in those I will link them here!
Until next time! I'm just here to help!
KR.